Tour the Opera Houses
To see the Colorado Historic Opera Houses Circuit up close, tour the buildings! Admire the architecture. Marvel at the decorative details. Hear the stories of luminaries who have crossed the famous stages.
You'll also learn what the opera houses have meant to locals in these mountain communities for more than a century. Take a tour!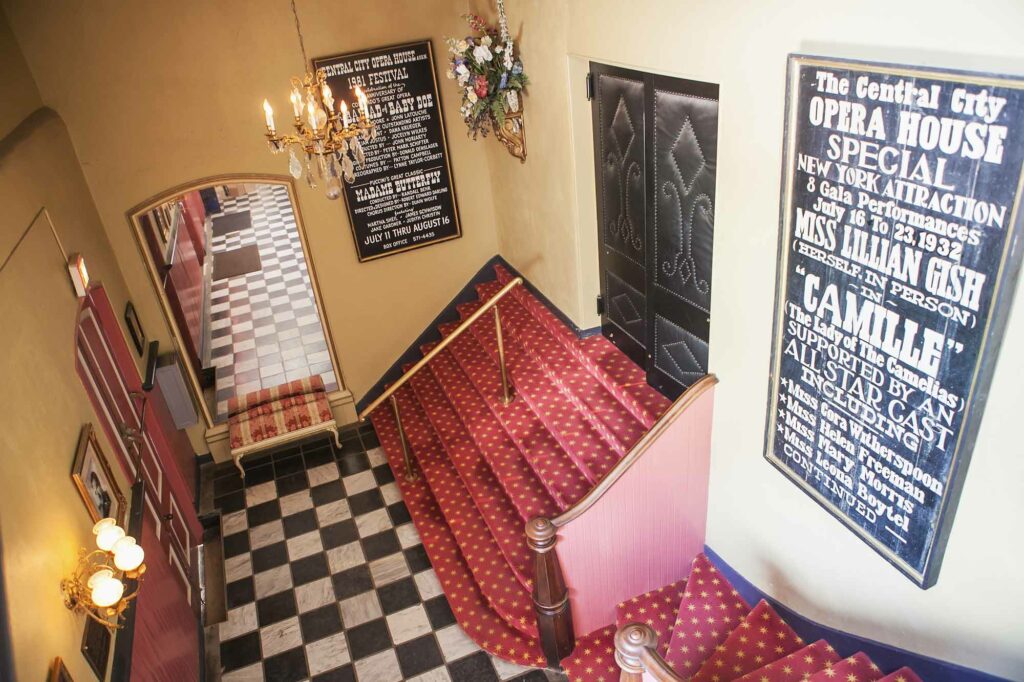 Central City Opera House & Gilpin Historical Society
The Gilpin Historical Society offers tours of Central City Opera House, as well as several other historic buildings with intriguing stories, throughout the year. In the Central City Opera House, peer up at the frescoed ceiling, and check out the perfect acoustics. See who has visited before you by reading the wooden seat backs, carved with names like Buffalo Bill, Beverly Sills, and Lillian Gish.
The tour also includes the infamous Face on the Barroom Floor, mentioned in a Three Stooges movie, at the Teller House hotel. Check out Thomas House, an 1867 Greek Revival-style frame house reportedly built around the entrance to a mine. Admire the stained-glass windows and 1898 Steere pipe organ at St. James Methodist Church, dedicated in 1872 and the state's oldest operating Protestant church. See antique printing equipment at The Weekly Register-Call, the oldest continuously printed newspaper in Colorado. 📷: Amanda Tipton Photography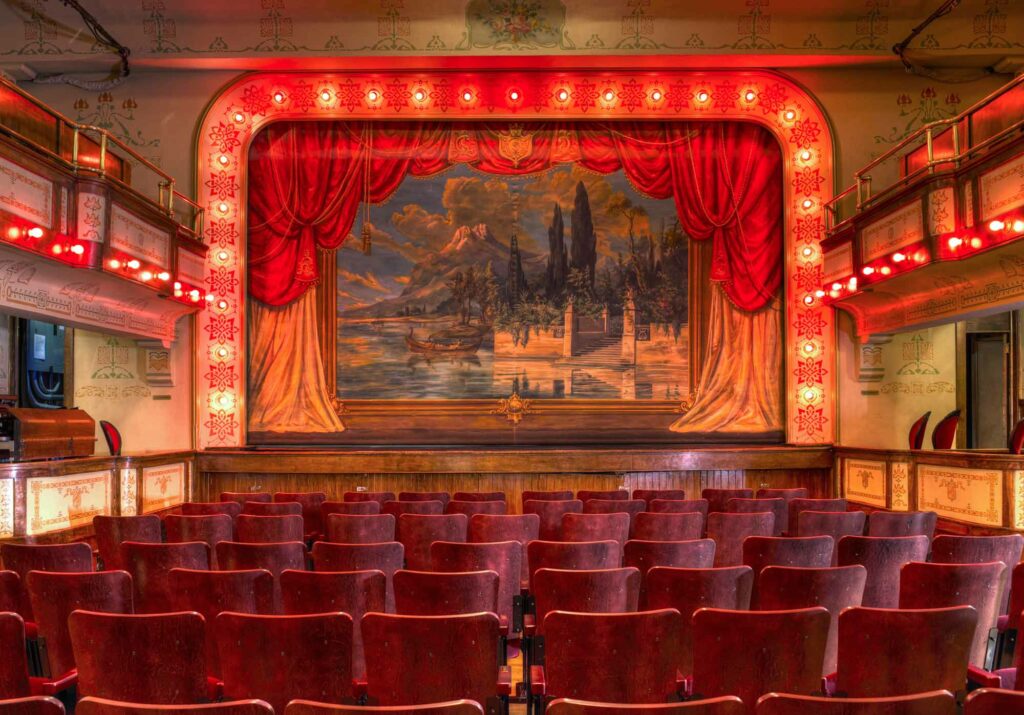 Sheridan Opera House
On the Sheridan Opera House tour, take a good look at the restored decorative stenciling in the theater. Hear the stories of the "crown jewel of Telluride." Take the Telluride Historical Museum walking tour, or contact the Sheridan Opera House for a tour appointment.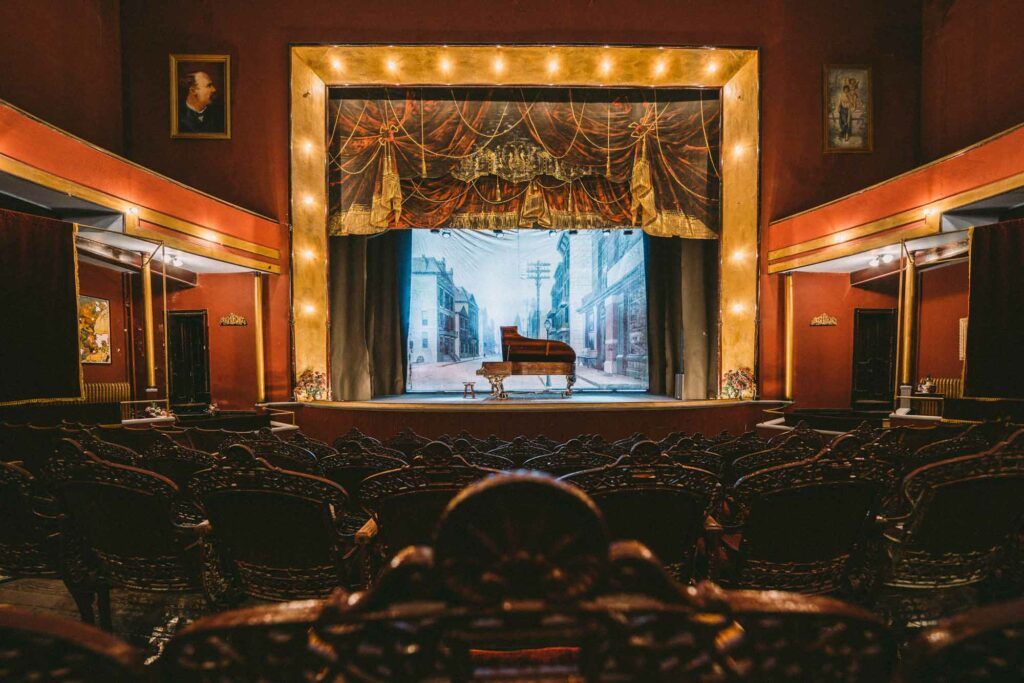 Tabor Opera House
Take a Tabor Opera House tour in English or Spanish, from late spring through early fall. See pieces from the finest collection of historic stage scenery in North America, discovered in the Tabor's attic in 2020 and dating to 1888. Sit in the original red velvet Andrews opera chairs. See the stage where John Philip Sousa and Oscar Wilde appeared and magician Harry Houdini disappeared. 📷: Craig Hensel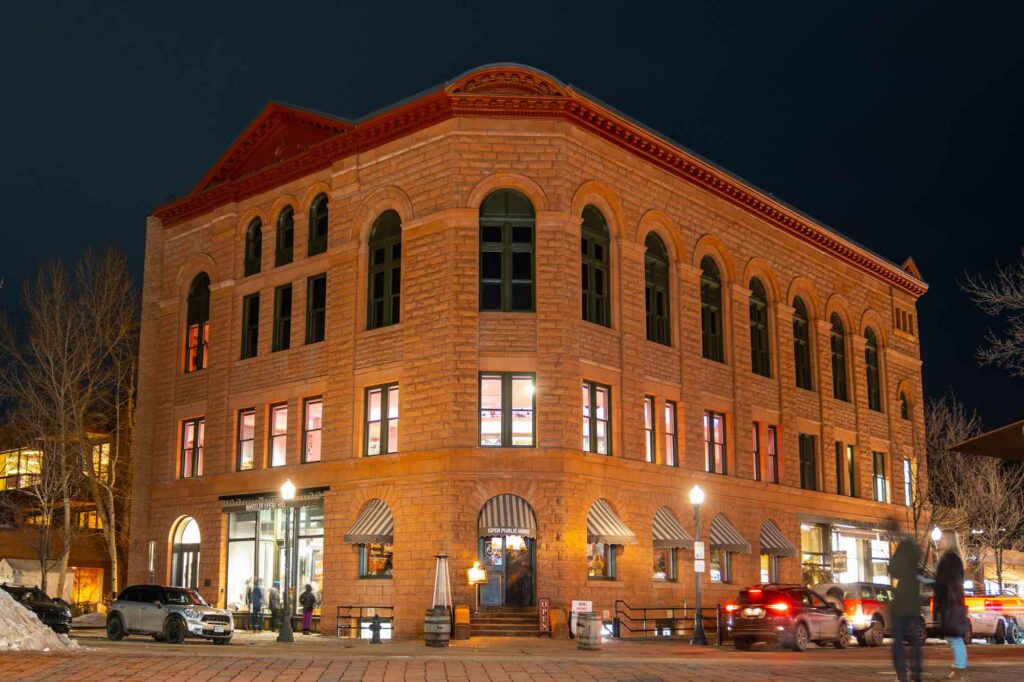 Wheeler Opera House
Take a free guided tour offered by Aspen Historical Society, in partnership with the City of Aspen. Get an insider's look at the iconic Wheeler Opera House, the center of Aspen's arts and cultural scene since it was built in 1889. Tours are offered seasonally on Wednesdays at 1:30 p.m. Visit the Wheeler Opera House website for more information. 📷: Jordan Curet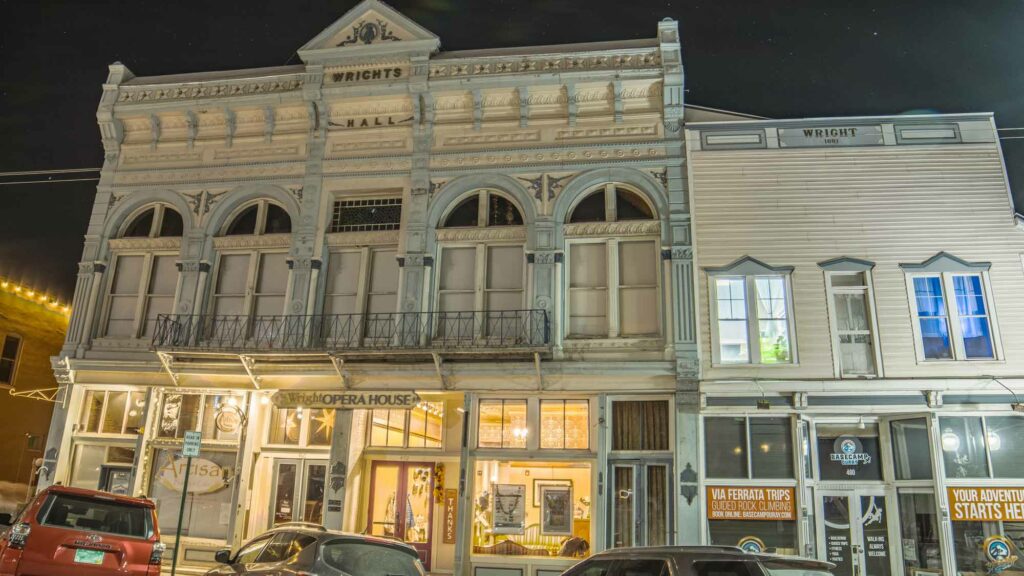 Wright Opera House
Featuring a famous Mesker iron façade and an original stage curtain, the Wright Opera House offers historical treasures. Tours are available on request. Please email the Wright Opera House or stop in to request a tour. 📷: Faren Wilbur